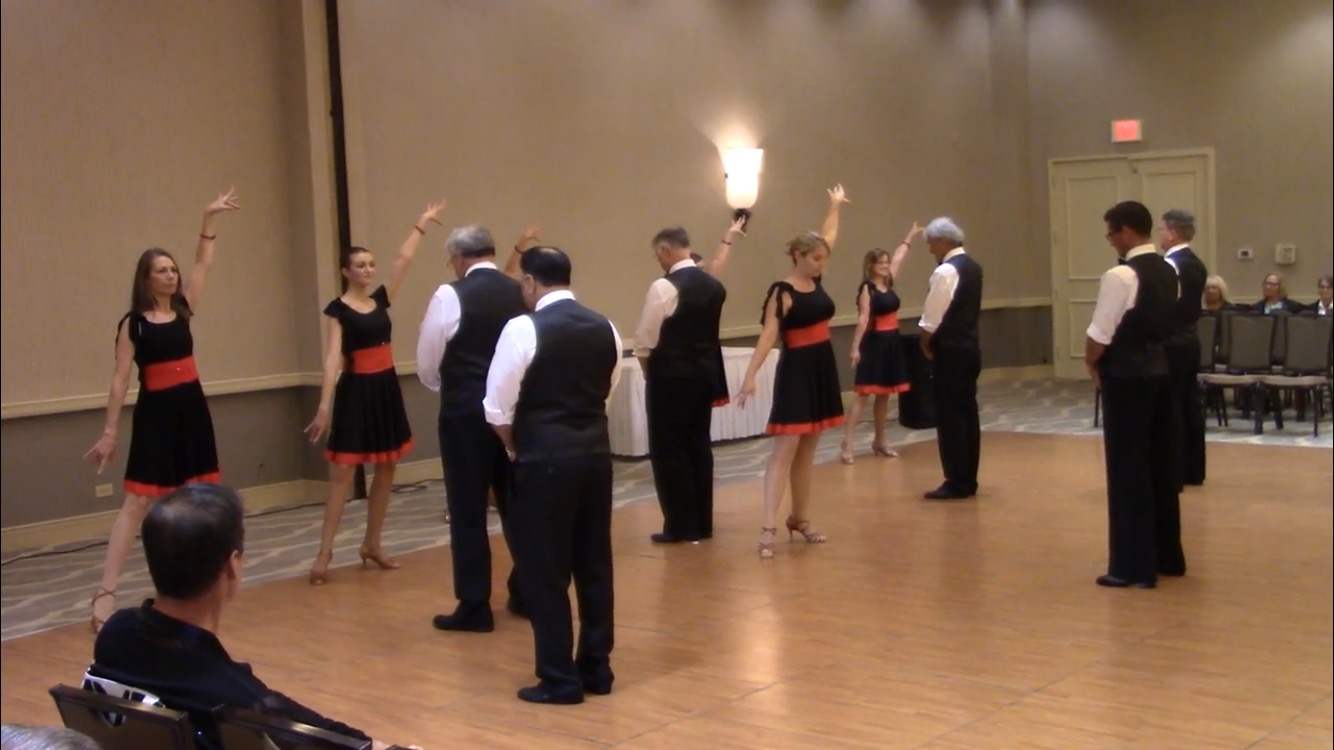 Under the direction of Heidi and Dickie, Dancin' Dance has recently started a team of our amateur students to put on group performances for special events. Students dance together in choreographed routines, featuring multiple couple couples on the floor at once.
The team made their debut in the spring of 2019 during a fundraise for Nana's House, which benefits foster children. In the future, the team has plans to participate in additional charity events, studio showcases, and ballroom competitions. Check our News posts to see where our team will be performing next. Come support us!
Want to become part of the formation team? Contact Heidi for details, pricing, and commitment expectations. Intermediate to advanced skill levels welcome!