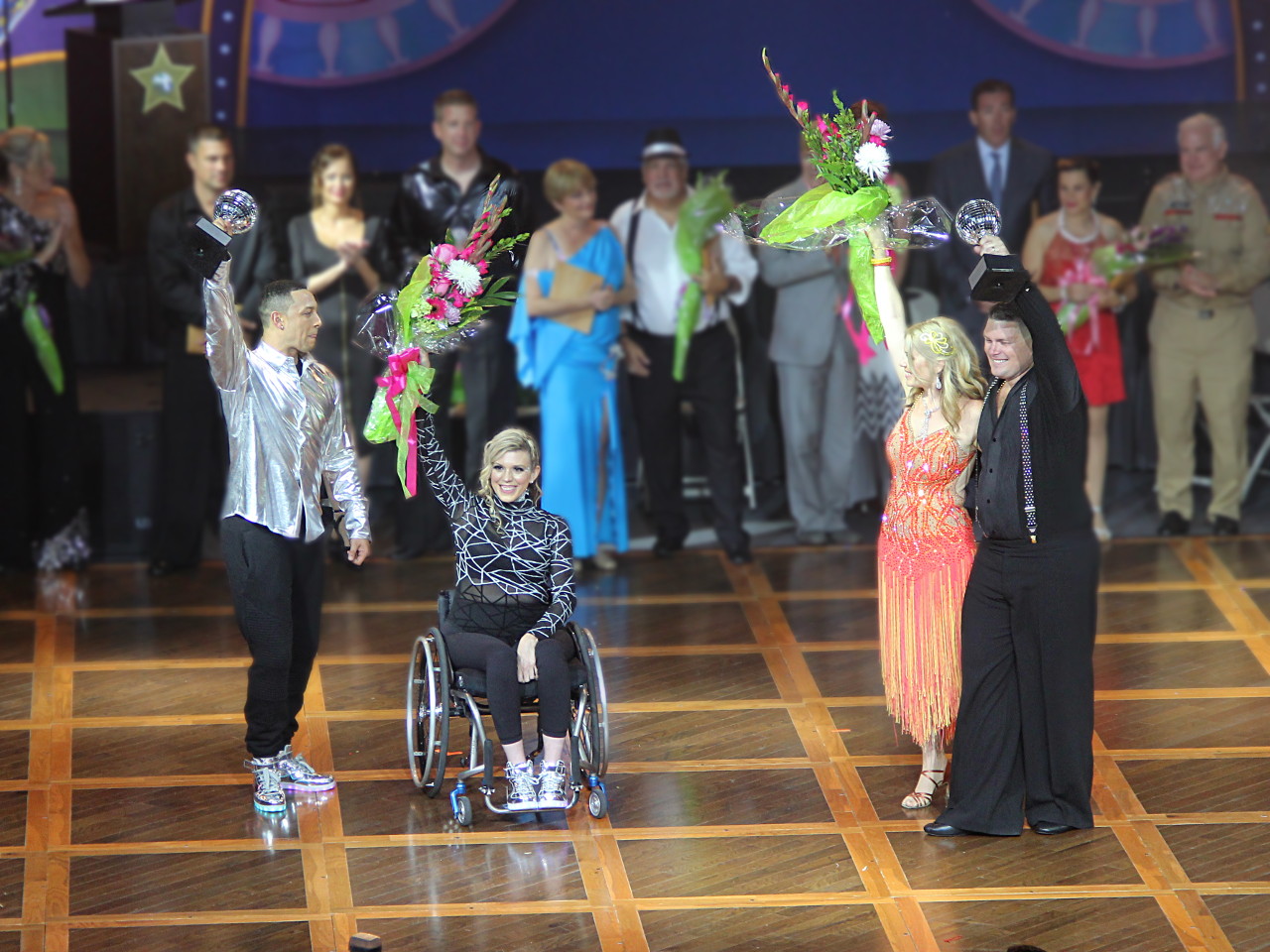 The Dancin' Dance community actively participate in exhibitions for clients, as well as charity events, combining our love for dance and giving back.
One of the biggest events we take part in each year is the annual Dancing for the Space Coast, in which local celebrities team up with dance instructors to create a choreographed routine, all while raising money for various charities. Between our instructors Heidi and Primo, Dancin' Dance Studio has won the championship title every year in the history of this event.
Other events that we have participated in have included fundraisers for Nana's House, which supports foster children. During the 2019 fundraiser, Dancin' Dance's new Formation Team made its debut, which features our students under the leadership our instructors Heidi and Dickie.
Contact our studio if you have an event in need of a little Dancin' Dance sparkle. Or ask our instructors if you would like to get involved or come support our us during our next exhibition performance.